Calla Lily Estate & Winery is the latest project from one of Napa's most revered and renowned winemaker, Cary Gott.  Cary founded Calla Lily with a small group of businessmen from Hong Kong and chose a vineyard in Pope Valley for this artisanal, low-production venture.
"Pope Valley is a hidden gem in Napa Valley", according to Cary.  "Situated on the eastern side of Howell Mountain and at an elevation of over 800 feet, it is cooler than the Valley floor and produces small, intensely-flavored grapes with finely structured tannins and complex aromatics.  We practice cold soak fermentation which ensures a gentler extraction of tannins and flavors."
An elegant portfolio of wines is produced around the imagery of the calla lily, a flower of enormous beauty and refinement—attributes which the winery's wines strive to express.
The 20-acre estate vineyard consists of 12 acres of Cabernet Sauvignon, 5 acres of Petite Sirah and 1 acre each of Merlot, Cabernet Franc, Malbec and Petite Verdot.  It is divided into micro lots for optimal monitoring and quality control.  The first vines were planted in 1995 and the vineyard also boasts a small plot of pre-phylloxera vines.
At Calla Lily Estate & Winery the winemaking begins in the hillside vineyards, with extensive hands-on work with the vines. When harvesting, we make several passes through the vineyard, picking and sorting for ideal ripeness. We cold-soak our berries before fermentation. We choose very specific yeasts to maximize the nuances of that year's harvest. We believe in pursuing very exacting standards, which insure that our wines are as distinctive and elegant as possible, offering a deliciously balanced taste of our unique terroir in the Napa Valley.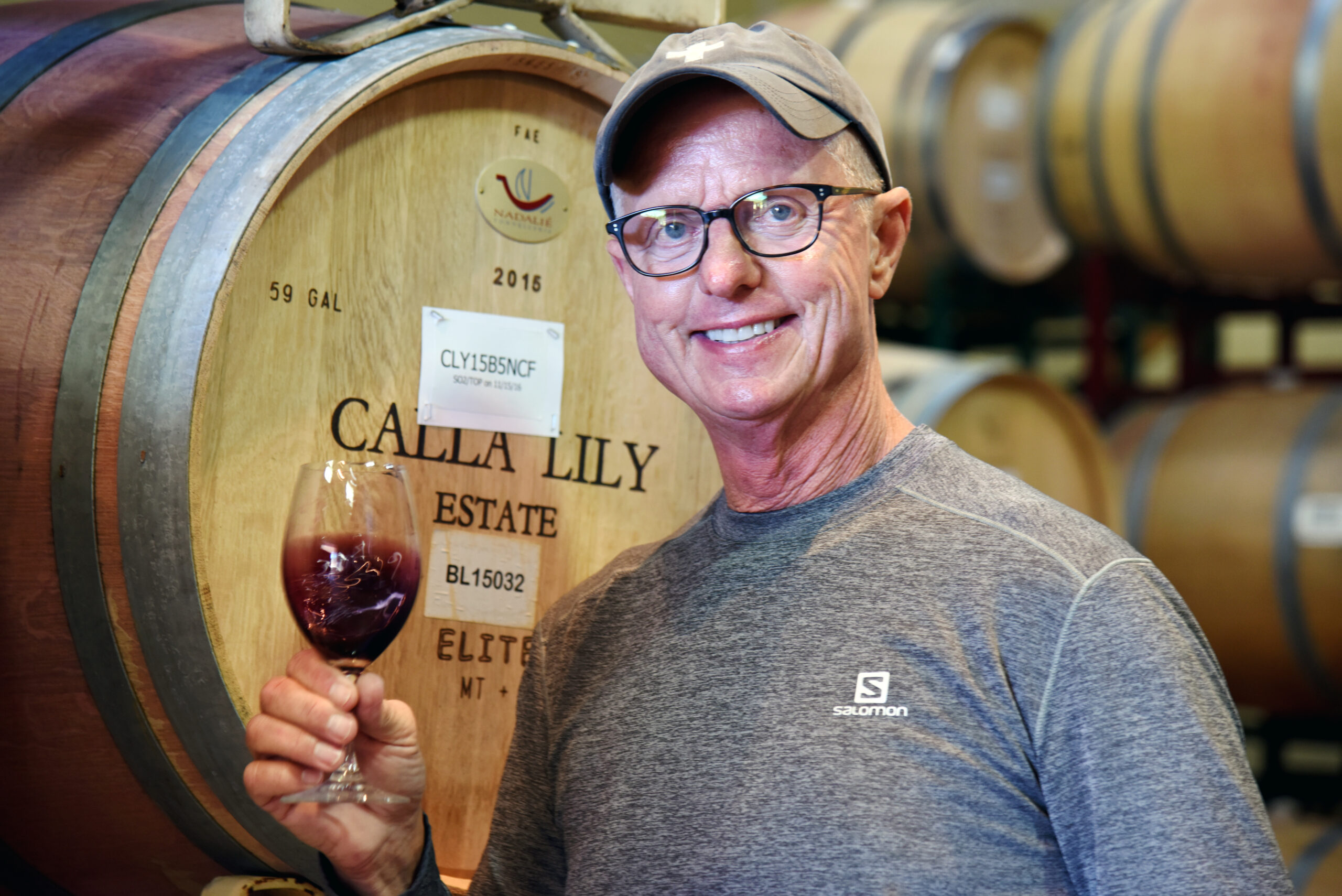 Cary Gott
Chief Winemaker
Cary is a fourth generation winemaker with over 40 years of experience in making world class wines in the Napa Valley. He has created and managed multiple ultra-premium vineyards; he was the Senior Vice President of Seagram Classics, the President of Sterling Vineyards and the Winemaster of Mumm Napa Valley.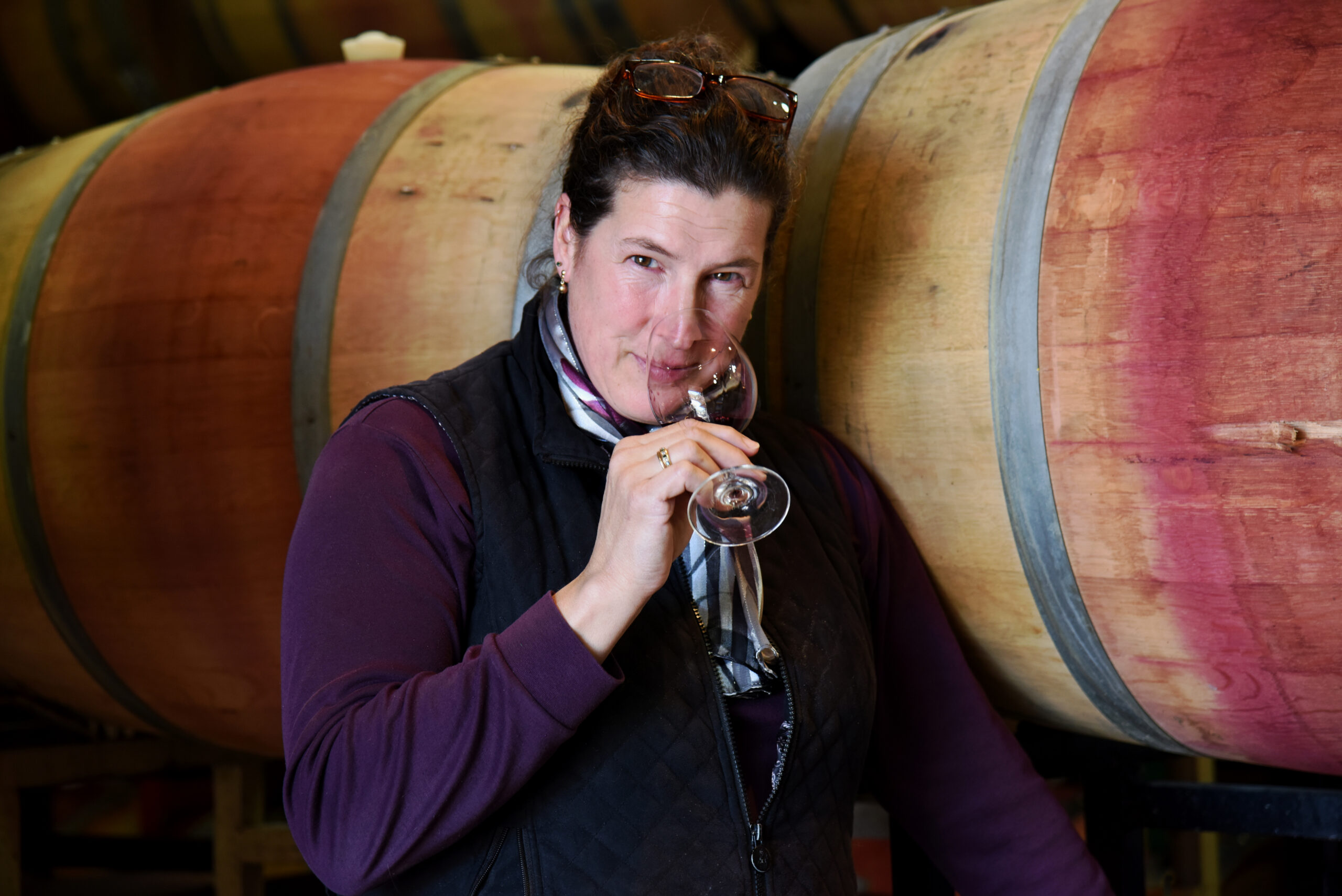 Kelly Deianni
Assistant Winemaker
Kelly Deianni works closely with Cary to craft the Calla Lily wines. Kelly has more than two decades of vineyard and winemaking experience, and has made wine for more than a dozen leading wine brands.
She applies her winemaking skills, passion and drive for excellence to each vintage.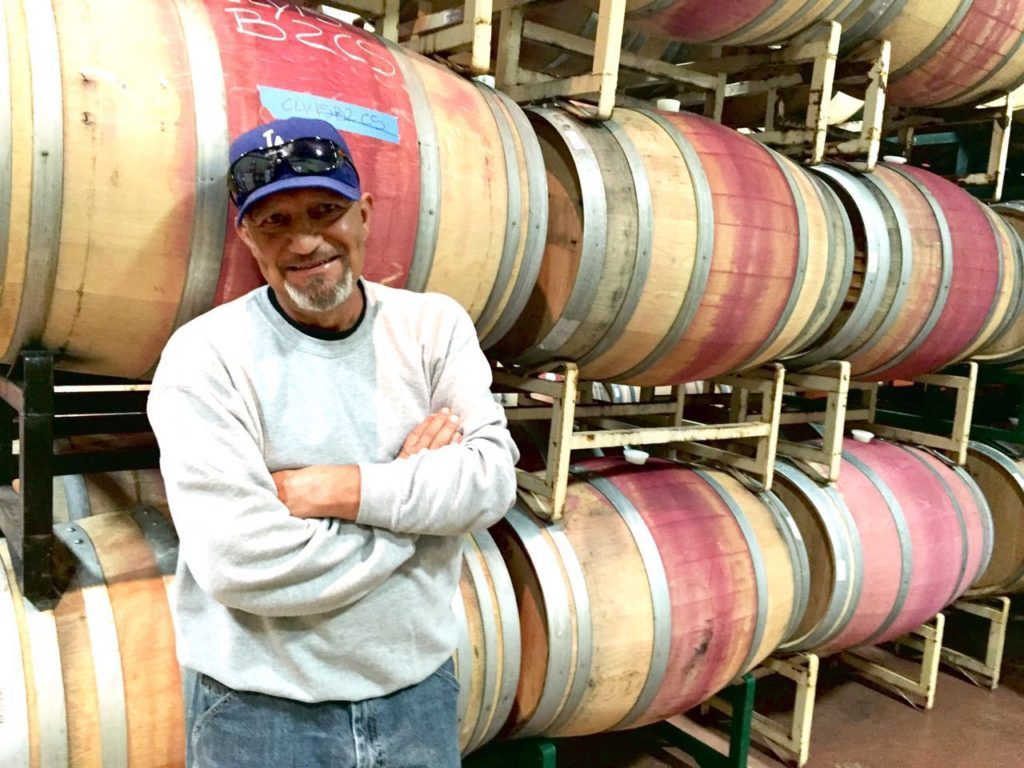 Emilio Torres


Senior Cellar Master
Emilio has a wealth of experience in managing prestigious winery winemaking operations of different sizes. He also has substantial experience in vineyard operations and is a crucial member of our team when there are viticultural decisions to be made.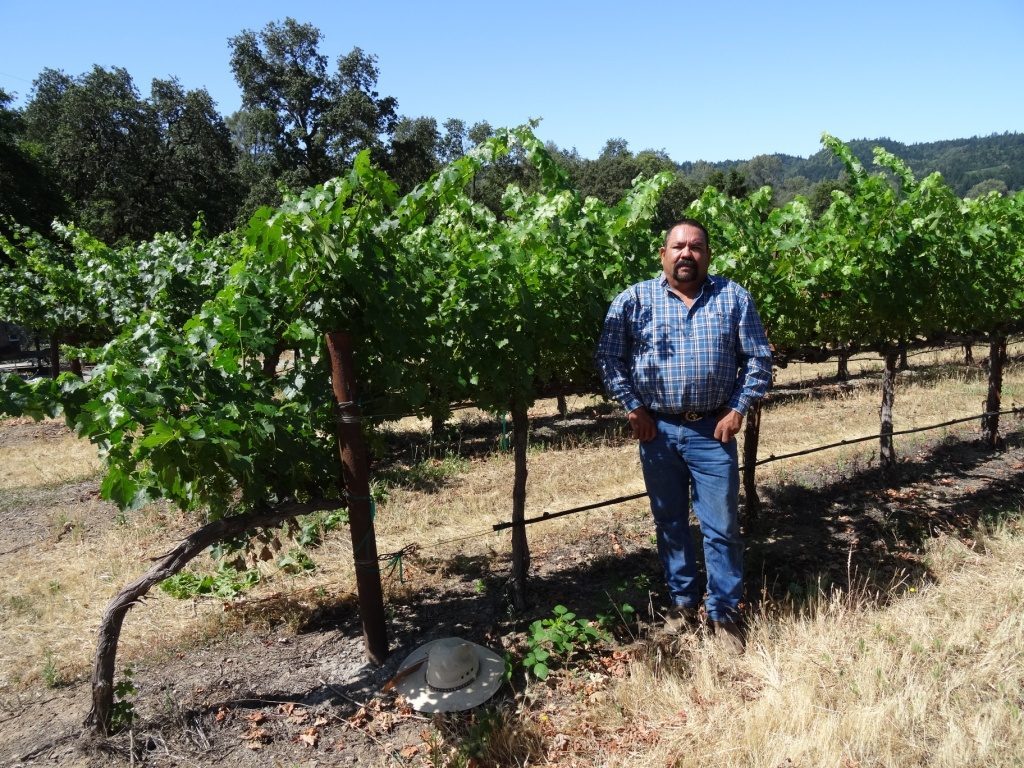 Alejandro Maldonado
Vineyard Manager
The vineyard is maintained in exemplary condition by vineyard manager Alejandro Maldonado. Alejandro has tended the vineyard since 1998 and is instrumental in ensuring that the grapes grow in optimal conditions year after year.
The Vineyard
The grapes consistently obtain optimal ripeness due to Pope Valley's balanced weather and abundance of sunlight, whilst the day-night temperature variation ensures sufficient acidity and adds complexity to the flavors.
The gently contoured vineyard slopes provide ideal conditions for the grapes. The contours also serve as natural protection for frost in winter and extreme heat in summer. The soils predominantly belong to the Bressa-Dibble complex—well-drained, composed of fine-grained sandstone and shale.
Visit Us
We currently do not accept visitors at the winery